Large cold stores can keep cool for hours when the cooling or freezing systems are switched off. As a result, they are ideal for load-shifting of the electricity use. We can shift the run-time of the compressors to those hours for which the electricity price is low. The cold store owner will then save considerably (up to 30%) on electricity costs.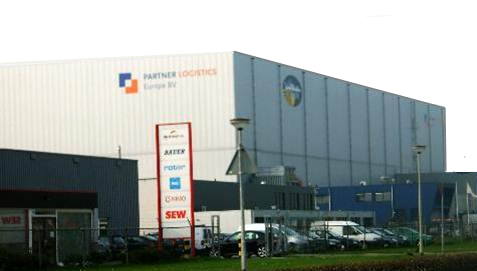 The Partner Logistics cold store for frozen products in Bergen op Zoom (NL). We implemented the NightWind Time of Use control in this cold store.
NightWind was the first demonstration of "EPEX-based" Time of Use control on a very large industrial cold store in The Netherlands. Our estimate of the yearly energy cost savings is at 210.000 Euro per year, with an investment of only a fraction of those yearly savings. Together with the cold store's software firm, we integrated the Time of Use control software in the facility's overall SCADA system.
ESTORE is the hardware version of the Time of Use controller, developed following the success of the NightWind project. We demonstrated ESTORE at a cold store in Germany, and is currently marketed through the refrigeration group of ENGIE.